An area rug is often purchased due to the fondness of a particular style, where it came from, or possibly inherited from a family member. When that much thought is placed toward it, you need to continue cleaning the area rug to maintain the best quality. Here at Topaz Restoration, when cleaning area rugs, we pride ourselves in taking the best care. Below are the steps we take to care for the rugs!
Identification
You may not be aware of what kind of rug you have and GUESS WHAT? We are equipped to help identify the type of rug you have, the material it is made from, determine if it is handmade or machine made and what types of dyes are embedded in the material. Knowing all of this about your rug will make it easier for you to know how to clean your area rug and keep it in the family for generations to come. 
Condition
After identifying the type of rug, we need to determine its condition. Maybe the backing has deteriorated and the strength is minimal to hold the area rug together. Moths could have infested the material of the rug and compromised the beauty and longevity of the area rug. Cleaning area rugs makes a huge difference and could be the one step that needs to be taken before you say goodbye to an impaired rug that otherwise makes a statement in your home or office. However, if the rug is damaged, the way in which we clean it will change.  
Sometimes repairs may be needed to regain composition and hold up to the hustle of life. We pride ourselves with the skills needed to not only clean your area rug but offer repairs like re-binding, surging, or re-attaching the backing with latex. Re-weaving is another technique that is overlooked but super successful but could rack up on the pocketbook. We see people give up on their rugs before the proper cleaning or repairing ever take place. Please keep Topaz Cleaning and Restoration before making a regrettable decision. We are happy to answer your questions. 
Beating
Now, don't beat yourself over the head if you haven't cleaned your area rugs in a long time or EVER. That is why we are sharing all this great information. Knowledge is power and that will help you make great decisions. For instance, most people have beaten their rugs with a broom to loosen up the embedded debri. Topaz uses a special machine to delicately remove the layers of buildup debri in your not so clean area rug. That way you save your back, broom and become the owner of a clean area rug with a gentle facelift. 
Having the proper tools at home for daily or weekly use like vacuuming is helpful as well. Use your upholstery attachments on delicate areas, remember to adjust the level of your brush level due to the thickness and texture of your area rug and pick up any large objects that may cause harm to the material. When vacuuming your fringes always pull your vacuum cleaner off of the rug "NOT" onto your rug. This process reduces the damage to your fringes.
Bathing
Bathing to clean your area rug is a step that may be applied after the maintenance you do with the vacuum. The catch is (no pun intended)you DO NOT want to place your beautiful area rug into a conventional washing machine at your house or a laundry mat because the material will most likely get snagged, stretched, worn, faded or worse. Fortunately, Topaz Cleaning and Restoration built a special facility for cleaning area rugs with intricate machines that take ALL the work out of your hands. A process has been tested and proven for over 60 years. A process put into place to make sure the submerging, loosening, proper chemicals and other techniques are done for the appropriate material and honor how it was made. 
Drying
Lastly, we want to point out another observation we have made while cleaning area rugs. Depending on the rug and condition, we will either hang the rug and force dry with blowers, or we will float-dry it. 
Knowing how the rug is made, and the processes for taking care of the rug guarantees a clean and odor free rug. It's fun to deliver to my clients a product that they're going to be happy with. As always, we stand behind our five point guarantee, so the next time you need to have your area rug cleaned, give us a call!
Area Rug Cleaning & Care
Carefully Vacuum
The various types of rugs require different care techniques. However, every single rug can be vacuumed (carefully) to remove dust and dirt. (Yes, even sheepskin rugs, but this must be done very carefully while using the lowest pile setting.) Vacuuming often will help prevent dirt from setting in.
For wool rugs, be sure to vacuum both sides, and shake it out once or twice a month!
Rotate Your Area Rugs Often
Add Some Rug Pads
When to Use Your Washing Machine
Spot Clean with Care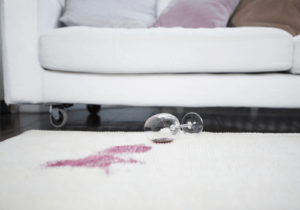 Even the most experienced red wine connoisseur will sometimes spill. That being said, it is necessary to immediately address the spot by blotting a white absorbent cloth.
It might be tempting to use a detergent or cleaning agent, but be careful. Synthetic rugs are really the only rug that can withstand shampoo and detergent. However, you can use an absorbing powder on a natural fiber rug.
Hire a Professional Cleaning Service
Dedicated Warehouse for Area Rugs
Here are Topaz Cleaning and Restoration, we know that rugs can be quite an investment, and professional cleaning is essential to prolonging the life and beauty. We have a dedicated and educated staff to ensure the best cleaning techniques for every type of rug. In addition, we dedicated an entire warehousefor cleaning area rugs. So, the next time you need to have your area rug cleaned, give us a call!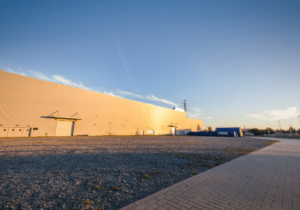 Ready to have your area rug professionally cleaned? Give us a call at (210) 653-9699 to schedule it today!