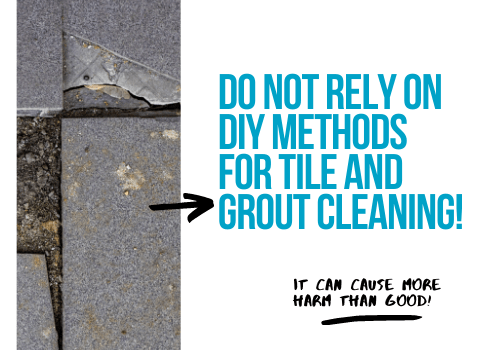 Whether you are spring cleaning, want to impress your in-laws over the holidays, or just want to give your home some TLC, when it comes to tiled flooring deep cleaning can become daunting! That is why many people call in an expert to clean their tiled floors. But saving time is not the only perk of hiring a professional cleaning company! DIY methods can cause damage to the grout and eventually loosen the tiles! So, here are a few reasons why house-owners can benefit from hiring a professional cleaning company to care for their tiled floors.
Before we dive in, let us first explain what grout that is used for tile actually is!
What is tile grout?
As defined by the Ceramic Tile Institute of America, tile grout is "a rich or strong cementitious or chemically setting mix used for filling tile joints" (also known as grout joints). There are four main types of grout used for ceramic tiles.
Unsanded Grout
Finely Sanded Grout
Quarry-type Grout
Epoxy Grout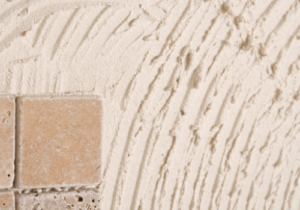 The type of grout used will depend on the size of the tile, grout joint, and the location of the tile (floor, kitchen, bathroom, pool, etc). Both unsanded and finely sanded grout will be used when the grout joint is ⅛" -⅜". (Finely sanded will usually be used for floor tiling.) Whereas quarry-type grout will be used in joints that are ⅜" – ½' wide. This particular type of grout is the same as finely sanded, with coarser sand. Lastly, there is epoxy grout that is made with epoxy resin. Since this grout is nearly stain-resistant and strong, epoxy resin is often used in areas that can easily get stained (like a kitchen).
Cement-based tile grout is often used for laying tile because it is able to easily flow and fill grout joints. However, there is one big downside. When it hardens, it is porous! Therefore dirt and other elements can make their way deep into the grout causing stains and possibly mold.
Speaking of mold, similar to carpet, grout can become a breeding ground especially in wet, humid environments (ie. Texas). Over time, this can become a serious health issue. Therefore, critical to adequately clean tile and grout.
How to Clean Tile and Grout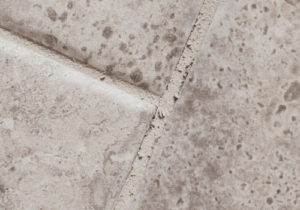 We are all for DIY projects (thanks to Youtube and Pinterest) but when it comes to deep cleaning, opt for a professional. Why? When using a mop and detergents, the (dirty) water and chemicals will seep into the pores. If this happens often, the buildup can loosen tiles. Not too fun, is it? But we use high-powered vacuums that loosen and remove dirt and grime from grout!
Pro tip: Definitely do not use vinegar to clean your grout! Vinegar will deteriorate it.
How often should tiles be professionally cleaned?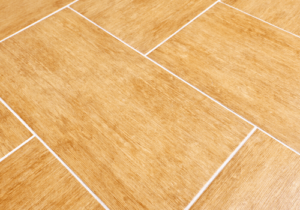 If you cringe the next time you look at your tile, give us a call (210) 653-9699 to schedule your cleaning.